The Gritti Epicurean School
Learn exceptional Venetian recipes, discover seasonal products from the Venetian lagoon and savour the culinary creations of Executive Chef Alberto Fol. An indigenous culinary experience awaits in Venice, featuring demonstration classes and visits to the markets, themed courses and indulgent ingredients.
Opening Hours
Monday-Saturday
9.30 AM TO 8.30 PM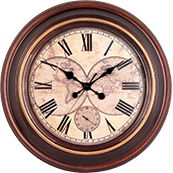 -
Executive Chef Alberto Fol
The Executive Chef Alberto Fol displays a love of his Venice's culinary heritage in his award-winning dishes. A man of countless innovations and enormous vision, the Executive Chef's motto is: "To combine without ever covering up". This means the singular flavors of the fish, meat or vegetables are presented with condiments and sauces surrounding them so guests can choose to merge them as they wish.